www.youtube.com/watch?v=-st02qJ76vs&t=45s
Recently, Dr. Johnston trained in Neuro-Acupuncture at the Neuro-Acupuncture Institute in Santa Fe, New Mexico. Neuro-Acupuncture is a relatively new technique that is especially useful in the treatment of paralysis, nerve pain, spasms/seizures and other very difficult conditions. Results are often amazing and quick.
"For the past couple of months I have been receiving Neuro-Acupuncture for symptoms related to an autonomic nervous system disorder. I have had chronic pain and a variety of other symptoms for a number of years and have tried numerous medications and other types of therapies. After just a couple of treatments, there was a decrease in my pain level, an improvement in sleep, and most of all a definite increase in my energy level. My quality of life has improved immensely since receiving the Neuro-Acupuncture. I would highly recommend Dr. Kate Johnston to anyone who faces health challenges. She has definitely helped me when nothing else has!"
​ Tami
Powered by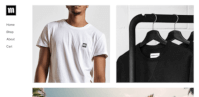 Create your own unique website with customizable templates.